Overall timeline
LEO has four distinct timelines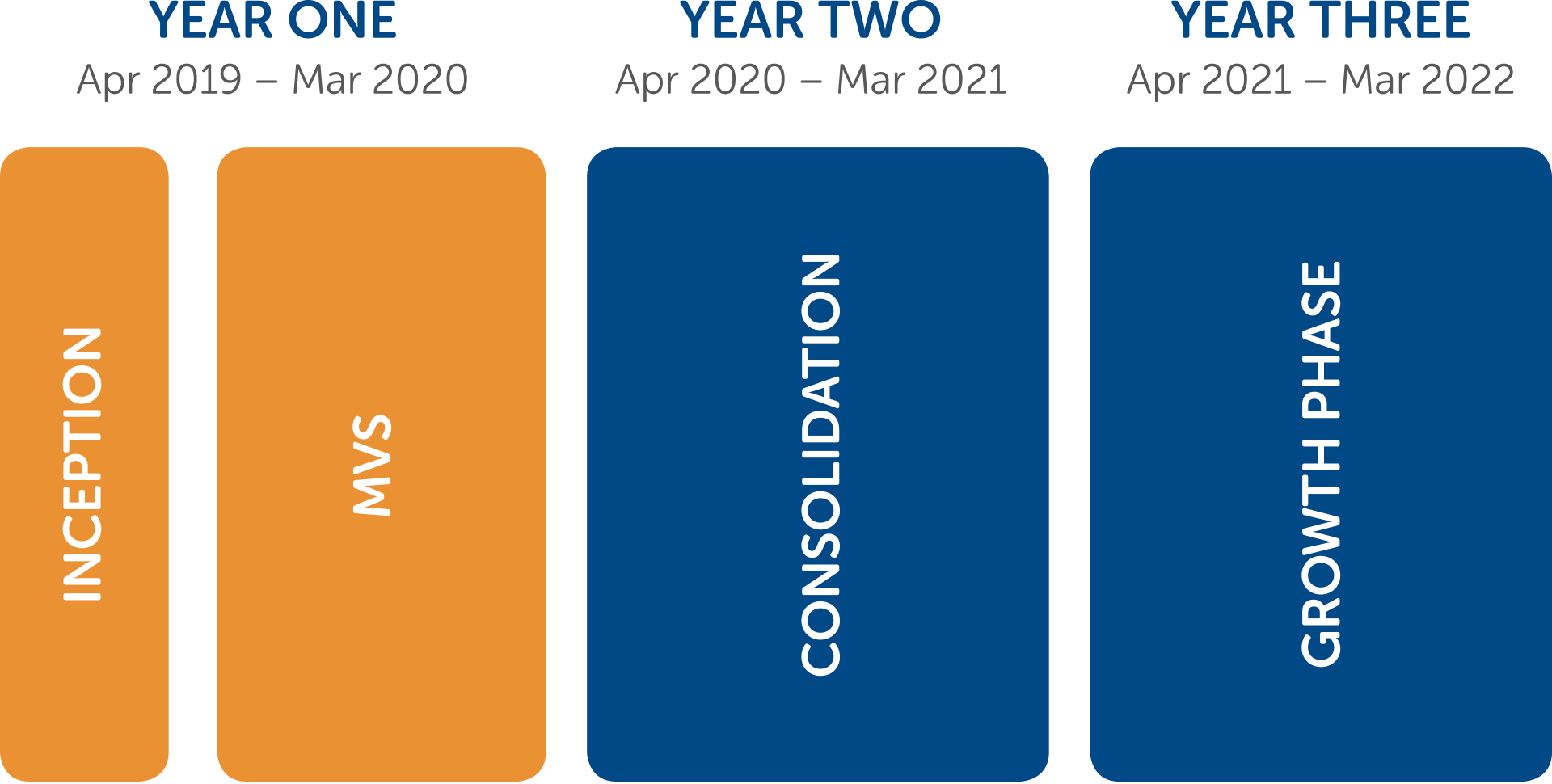 Inception: 0 – 3 Months
The Inception phase will see the partners on Project LEO engage with local and national stakeholders to develop a set of key performance indicators, to measure the success of the project. Project Boards will be established, learning outcomes and dissemination plans will be created. This stage will also see the requirements of the proof of concept Minimum Viable Product (MVP) being identified and tested, using the existing assets of Project LEO partners, Low Carbon Hub, University of Oxford and SSEN.
Minimum Viable Product (MVP) phase: 3 – 12 Months
This phase will show the technical and economic feasibility of the system and rapidly test the core value proposition using existing assets of Low Carbon Hub, University of Oxford and SSEN to understand viable propositions that can take part in the LEO project. The activity of the Market Platforms will be tested using the identified load and generation assets, whilst overcoming existing constraints and interfacing with the DSO Market Integrator.
Consolidation stage: 12 – 24 months
This will build on the learnings to guide the adoption of new projects, whilst the cycle of development and learning will continue to mature the market. Engagement with local and national stakeholders will help shape the direction of the Project and disseminate insights and learnings. New parties will be identified to participate in the final phase.
Expansion stage: 24 – 36 months
LEO will see more complex projects coming online and the markets will be opening up to new participants. The emphasis at this point will be to demonstrate ongoing commercial viability, with the expectation that Project LEO will continue beyond this funding and will demonstrate a model that can be applied elsewhere.