A look back at the second phase of our market trials
In conjunction with the TRANSITION project
A look back at the second phase of our market trials
Trial Period 2 (or TP2) refers to the second of three periods of our Market Trials. These trials are a collaborative programme of trials into local energy flexibility that are being run by SSEN TRANSITION and Project LEO.
Trial Period 1 (TP1) of the Market Trials ran from September 2021 to February 2022. This report from Ofgem (sponsors of the TRANSITION project) gives a detailed overview of TP1 and its findings. A similar piece will be published on the work carried out for TP2. However, in this (much shorter) article, we wanted to explain more about what has been tested, and why and highlight the ways that TP2 differed from TP1.
What are the Market Trials?
Project LEO is running a series of trials into how we can make our energy system more flexible to prepare us for transitioning to a new net-zero future. Our trials are testing numerous aspects of our energy use, storage and generation, delivering some of the most innovative flexible energy trials ever conducted in the UK. These can be split into 3 key areas:
Place-Based Trials – looking at how we can create Smart Local Energy Systems in neighbourhoods and communities, using smart technology and energy assets to benefit the local network, residents and the environment.
Energy Asset trials – looking at how different assets (e.g. solar panels, batteries or buildings) can play a role in delivering energy flexibility to benefit the energy system as a whole.
Market Trials – looking at the monetary value of energy flexibility and exploring ways that an energy flexibility marketplace can work now and in the future.
We know that energy flexibility services have a value, but in order to maximise that value for suppliers and users, we need to test all the different ways energy assets can deliver energy flexibly at scale and how asset owners can be paid for doing this. So, our Market Trials are looking at what works and what doesn't across a variety of assets (DERs) to determine the viability of creating a live marketplace where energy flexibility is bought and sold.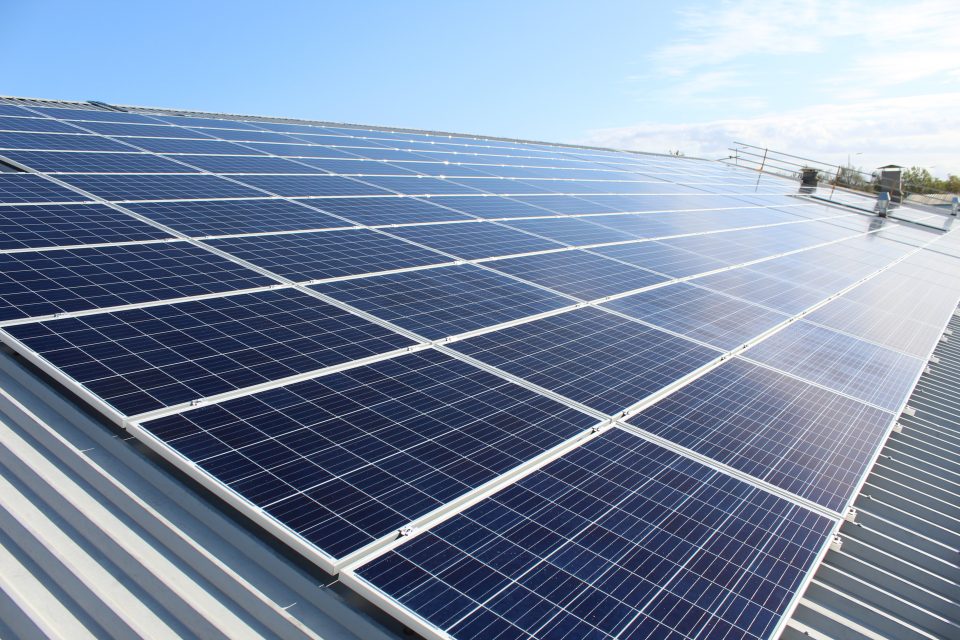 How does it work?
To explain how our Market Trials work, we first need to understand the basics behind the energy flexibility trials. In a nutshell, energy flexibility is a new way of looking at energy generation, use and storage.
Instead of an exclusively top-down flow, where the energy network provider generates all the energy and supplies this to homes and businesses, everyone can play a part in generating energy, modifying their use and looking at storage options, so energy can flow back and forward when it's needed.
Of course, in order to achieve this, numerous 'working parts' of the overall picture need to be identified and tested to see how they can deliver flexibility and how all the pieces fit together to best make use of them. It's important to note that while our trials do cover large-scale energy assets, such as solar farms and industrial batteries we are looking to use a "small and many" approach (at the grid edge), not "large and few", so a lot of our focus is on how smaller assets can make big differences.
So, overall we're looking at our energy use, storage and generation and the ways we can turn this up and down to meet the needs of the local network.  For our energy Market Trials, we're testing the ways we can buy and sell this flexibility. Our trials will determine the best ways for any future energy flexibility marketplace to be operated and the rules and contracts that are needed to make them work.
As with all the trials that make up Project LEO, the end goal of the Market Trials is to explore the best way to develop a net-zero energy system for the future where flexibility will play a key part, making us smarter in how we use our energy, delivering financial, environmental and community benefits.
It is worth pointing out that our Market Trials are an innovation project. We are essentially testing products and services that don't currently exist to see how viably they are to be rolled out in the future. As such all these trials are taking place in a way which cannot impact the existing network so we can test what does and doesn't work.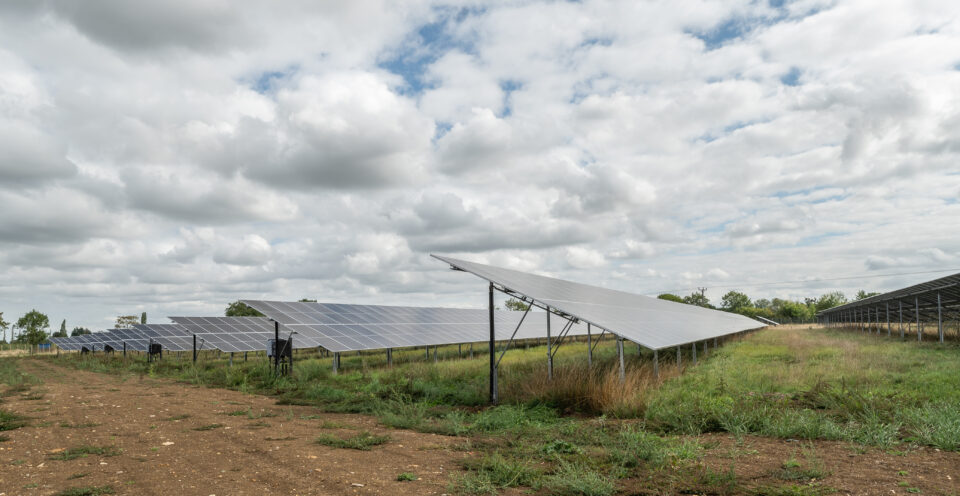 What took place in TP2?
TP2 was the second of three trial periods, running from May to September 2022. There were three key areas where these trials differed from TP1:
Complexity – For the energy Market Trials to succeed takes coordination of a large number of diverse assets to see how these work on their own to deliver flexibility, but more importantly, how they work together. So the trials have been striving to integrate all the different components into a working system – a system that provides benefits in economic, technical, societal, and commercial terms. Being an innovation project, we've been developing a marketplace that doesn't currently exist in the UK but that uses assets and services that do. In this way, TP2 was a more complex set of trials as it brought together more of these 'moving parts' (i.e. multiple assets in multiple areas) and tested more systems and services, giving us a broader picture of how the energy flexibility marketplace could (and couldn't) work.
Volume – In comparison to TP1 the second period of the trials introduced more assets that produce, use and store much larger amounts of energy, so in this way, the scope of this trial period has been larger than what we'd worked with before. Putting more assets into the mix has been critical to helping us conclude how reliable the various assets are. In these months, we got closer to learning what assets will create the best flexibility service – delivering confidence that service can be supplied to a working energy marketplace. The other aspect of volume in TP2 is the size of the assets that we included in the trials. Compared to TP1, the trials introduced assets that could generate energy flexibility on a much larger scale, something that will be vital to the future flexibility marketplace.
Variety – What's been especially exciting about TP2 is the expanded variety of assets that are being tested to scope their possibilities to provide energy flexibility to the local system. As we've said, the trials are all about seeing how a number of different assets and services can best work together to create a profitable energy marketplace that will be attractive to all users. During TP2, we worked with:
Large-scale solar arrays
Like Ray Valley Solar Farm from the Low Carbon Hub. Large community or privately-owned solar farms such as this will be able to provide a large amount of energy to the local system and this can be increased on days where the sun is shining, for example, and turned down on days where solar generation is lower. We're looking at how we can best make use of these peaks in clean energy generation to benefit the local grid.
Domestic solar
Our trials are also looking at how solar panels located on homes and schools can make the most of the energy they generate. We've been testing how homeowners can adjust the energy they use, using smart technology, meaning they can have an excess that can be traded and also how they can work together as a community to maximise this energy flexibility for financial and environmental benefits.
Electric Vehicles
We have been using EV chargers located at domestic and commercial buildings as well as looking at the impact of EV chargers at Park and Ride facilities to understand how they can provide services to the network
Buildings
An unlikely sounding energy asset, but our buildings also store and use energy and our trials have looked at ways we can make the most of these features of different buildings to make them more flexible and efficient in the way they use energy. For example, we know that libraries actually store a lot of heat in the books that they contain, so we can test fluctuating the amount of energy they need to heat a library building at different times of the day and without impacting the comfort levels to benefit the network.
Hydro station
Osney Lock Hydro and Sandford Hydro in Oxford are great examples of how we can test demand response energy flexibility. These community-owned hydro stations have tested ways to 'store up' the flow of the river Thames to be used to generate maximum energy at times when energy use is at a peak for the local grid. In this way, the asset is able to maximise and 'turn down' the amount of hydroelectricity it supplies, creating a flexible supply that can be traded.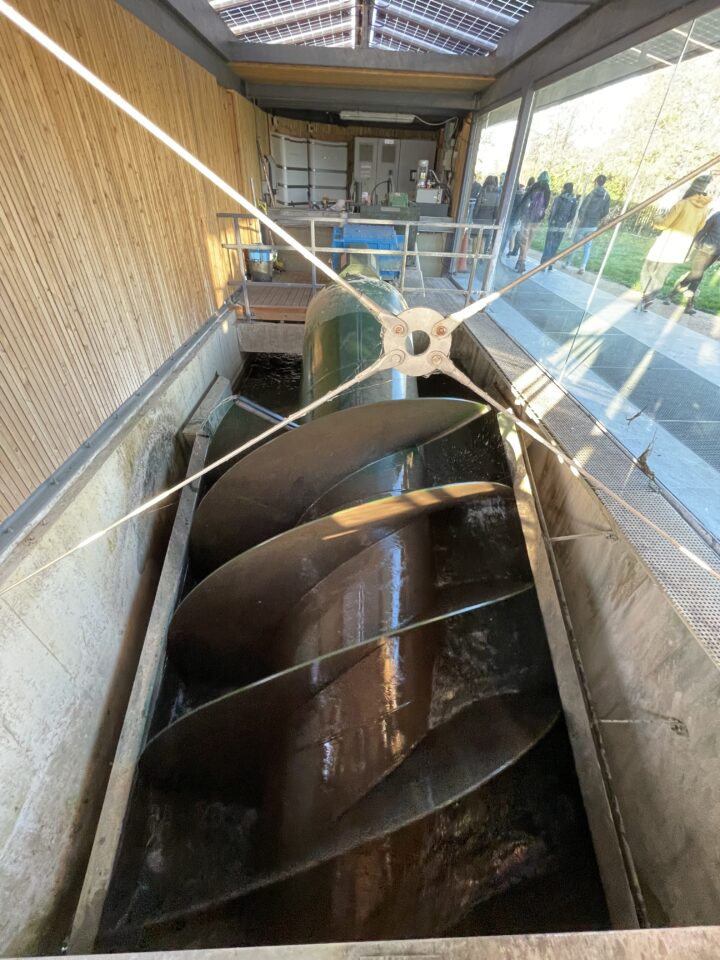 Battery storage
As well as the generation and use of energy, its storage plays a vital role in the provision of flexibility. Whether its domestic batteries fitted to homes that generate their own energy through solar or heat pumps, or large scale industrial batteries that store energy from large renewable assets, our trials have been testing how excess energy can be stored, rather than wasted, to be used at times when demand is high.
This illustration shows how the different assets we have been testing work within a smart, flexible energy system.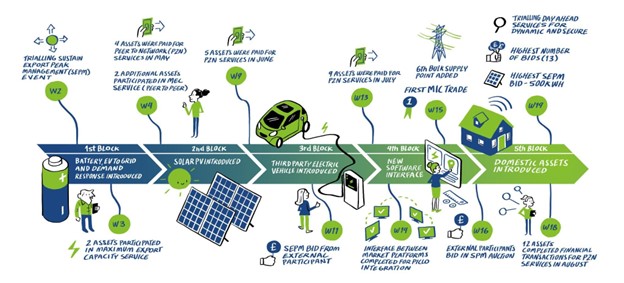 What's next?
The team at TRANSITION and Project LEO have been excited and inspired by the work carried out during TP2 of our market trials. It is amazing to be a part of a truly pioneering project that is bringing together a wide variety of knowledge, technology and skills to provide solid results to enable us to create an energy system that's fit for the future, while being affordable/profitable for the people and organisations taking part.
While we are finalising the publication of the learnings from TP2 work has already started on TP3, – this period will be even bigger and more ambitious in what's being tested.
Publication date;
30th November 2022