Making the language of smart, flexible energy systems easier to understand
Making the language of smart, flexible energy systems easier to understand
Project LEO is proud to be one of the most ambitious and wide-ranging flexible energy trials ever run in the UK and our goal is to gather strong evidence and learnings to support our transition to a clean, secure and fair energy system. For us, the path to success means working on a diverse range of innovative project areas and activities with a variety of industry and non-industry partners.
The communication barrier of 'tech-speak'
In order for Project LEO to succeed (and ultimately, for the UK to reach our net-zero goals), we are relying on people and communities actively participating in their local energy system. In Oxfordshire, we are running a number of Smart and Fair Neighbourhood trials to develop the role that communities could have in smart local energy systems. So, ensuring that people understand what we are doing is key to them participating in LEO initially as well as the energy transition.
It became clear to us early on that our communications and language could be a potential barrier. That's because, while technical language is okay for communicating with people within the energy industry, it can be off-putting for others. Our communications need to span a variety of businesses and organisations while being understandable to people with no existing knowledge of energy markets or energy flexibility.
Watching our language
It's vital to us that we're able to communicate to the people we need to, in a way that works for them. Although some of our communications, such as our technical reports, do contain jargon and terms that wouldn't be familiar to the layperson, we do need to ensure that this isn't the case in our wider communications we are targeting at wider audiences.
We believe that 'knowledge is power' and that giving people this knowledge about the part they can play in their local energy system is one of the ways we can support the development of a new net-zero energy systems that is equitable to everyone.
With a little help from our friends
Luckily for us, not every member of the Project LEO team is from a technical background and we have drawn on their support to help us make sure we are explaining things in 'layman's terms' wherever possible. We've also worked with people in our Smart and Fair Neighbourhood groups to steer us towards ways to explain our work clearly.
We are engaging both one-to-one and with groups, still largely virtually, but are asking for feedback on the way we explain Project LEO and the opportunities open to take part in the trials. We use this feedback to refine and target our communications and engagement. We are also using these opportunities to find out more about our stakeholders and testing some of the assumptions we may have wrongly made about them. It turns out that having now talked to many organisations interested in taking part in our flexibility market trials, that we now know their primary motivation is not always money, but often the opportunity to support the UK's journey to net-zero.
Here's what we're doing
There's a range of approaches we are taking to make our communication accessible and to help tell people the Project LEO story. Energy flexibility is at the heart of the project and much of our work is helping to demystify what this is all about. These are some of the areas we are focusing on;
Glossary of terms
A big issue we encounter is that even within the energy industry, there is a lack of a common language which is consistent in its meaning. So we created a Project LEO Glossary to define the terms we use to help people understand the concept of flexibility and what we're trying to achieve.
Animations
We know a picture speaks a thousand words and animations can do even more to help people understand technical concepts. We have just launched our new Project LEO animation that explains what we are doing and why.
We've also developed a set of animations that take a simple approach to explaining more about what we mean by Flexibility 'Services' and the different types of services we are testing. The feedback on these has been overwhelmingly positive.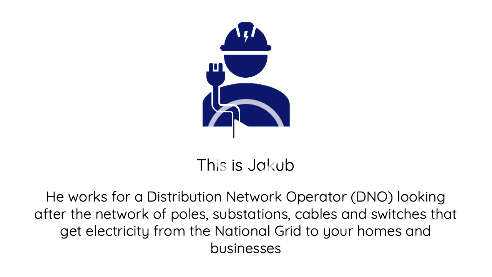 Visuals
As well as using the animations, we try to use simple graphics, illustrations and infographics to help bring some of the more complex processes or ideas to life for people. Wherever possible, we make our writing and illustration as 'human' as we can, using real-life examples of how the work we are doing affects people. This illustration we use to explain the difference between equality and equity is a great example of this.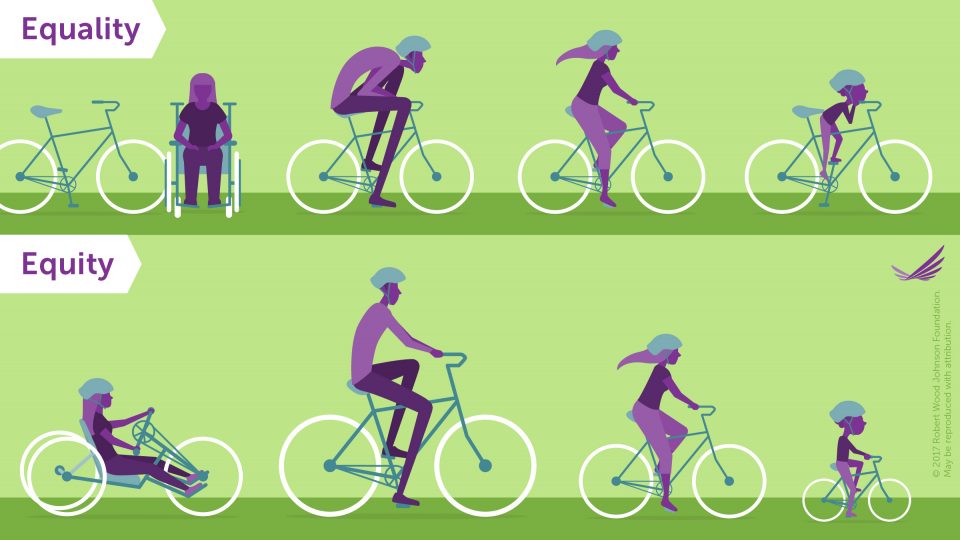 The team at Project LEO and all our project partners are very proud of what we've achieved so far in helping communicate the goals, opportunities, processes and desired outcomes of this groundbreaking undertaking. We welcome feedback on our communications to help us to tailor our tone and delivery in the future.
It's great to hear some of the positive feedback we have received so far on our communication style, like this from the Rose Hill Smart Fair Neighbourhood Team:
"The energy industry speaks a language that isn't always understandable for those of us on the outside. That's a real barrier if you're trying to design an equitable energy system as only those who can speak that language can be a part of it. The work the project has done to demystify energy flexibility has shown that you can communicate quite complex information in a way that's still accessible and meaningful to all of us"

Rose Hill Smart and Fair Neighbourhood Team
Publication date;
4th May 2022