Mapping Oxfordshire's energy transition
Mapping Oxfordshire's energy transition
The importance of a local, place-based approach in the transition to a net zero energy system is becoming increasingly clear. Project LEO's spatial mapping tools are being developed to support local area energy planning both at a strategic level (work led by Oxfordshire County Council) and at a community scale – Oxford Brookes University's Local Area Mapping tool.
The County Council's strategic energy mapping tool draws together over 150 datasets into a single platform (developed by our consultants, Advanced Infrastructure) to provide a spatial picture of how – and importantly where – energy is used and generated across Oxfordshire. The datasets include publicly available data (for example, energy statistics published by the Department for Business, Energy and Industrial Strategy); data shared between LEO partners (including key electricity network data); new datasets commissioned for the project (for example, assessment of renewable generation potential across the county); and a wide range of data provided for the project by the Energy Systems Catapult.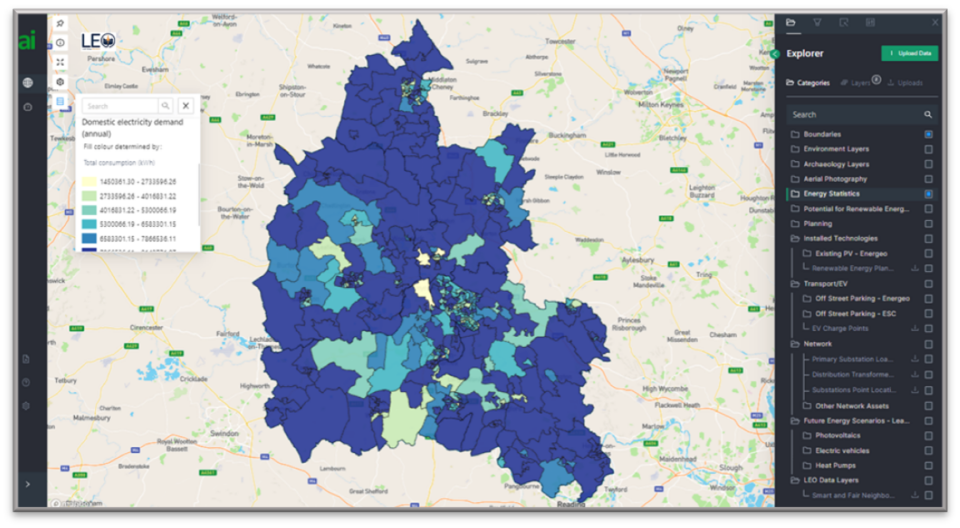 The platform enables users to search and select single or multiple data layers and apply filters and analytics to query the data. As well as providing a baseline of current energy use and generation, the mapping can help plan for future energy requirements. For example, our aerial thermal imaging data can help identify areas where targeted building energy efficiency programmes may help reduce demand on the local electricity network to free up capacity for additional demand, eg for electric vehicle charge points. In another example, our renewable generation datasets may help locate areas where additional generation could be sited alongside planned housing growth.
The network data is key to the mapping work. Provided by the SSEN connections team it is regularly updated with the new data drawn directly into the mapping tool through an API. Over the coming months we hope to be able to include a new function that will allow users to see the likely impact of the addition of low carbon technologies on the local network.
Using the map
The LEO strategic mapping tool has been built with a huge amount of help, feedback and support from colleagues within the project and across the Oxfordshire local authorities. Their input is invaluable and helps shape both the data content and the functionality enabled in the mapping platform.
The map was recently put through its paces in its first 'live' test by the Electric Vehicle teams at Oxford City and the County Council to inform the roll out of EV charging infrastructure in the City. Overlaying and querying the data helped them identify public car parks in areas where there was limited availability for off-street parking and home charging, and where network capacity was most likely to support additional charge points.
We've used a similar approach to help our retrofit team identify suitable areas for inclusion in home upgrade and heat pump delivery programmes.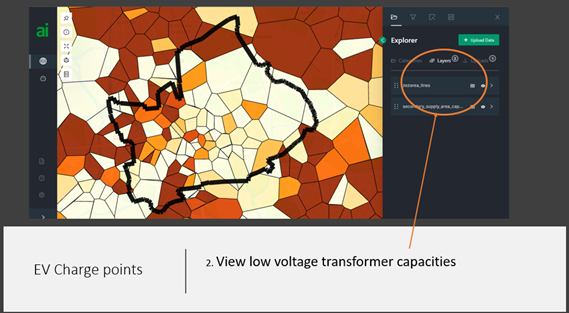 Next steps
Over the remaining months of Project LEO, we'll be exploring how far the mapping tool can support strategic local area energy planning – to provide the baseline of current spatial energy use / generation / storage / installed LCTs and identify opportunities to reduce demand, maximise use of the existing energy infrastructure and scale up renewable generation.
We're also looking at options to roll out the mapping tools beyond Project LEO and hope that we'll be able to share the work with other areas.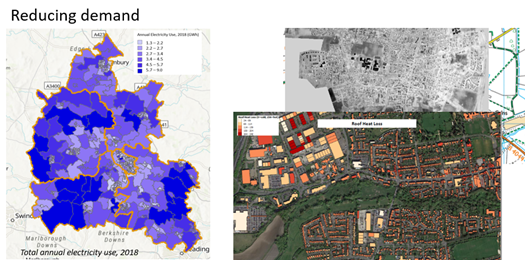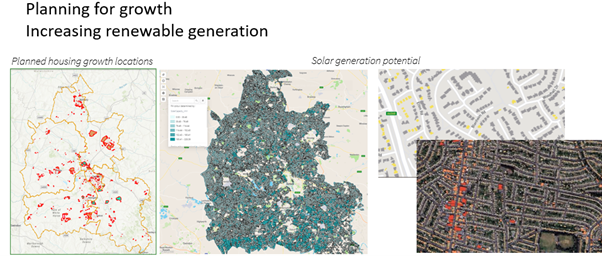 Publication date;
26th October 2022