Our year in review
Last year's milestones in Project LEO
As we settle into 2022, we reflect on some significant milestones achieved in the last year in Project LEO. There's been huge amounts of work and effort going into this complex and multi-partner project. Here are just few key highlights. For more detail on what we've been up to, please do check out our 'News' and 'Reports' pages. And sign up to our quarterly newsletter.
Project developments
As an innovation project, we are constantly learning new things and reviewing what we're doing. highlights include:
Putting flexibility markets into action – We demonstrated that it's possible for energy assets to participate in flexibility markets and be paid. This was a crucial milestone for the project, with our market trials showing that participants are able to sell their flexible energy in response to requests from SSEN as the Distributed Network Operator
Growing local energy capacity – Low Carbon Hub started work on Ray Valley Solar, a 19 MW ground mount solar park in Oxfordshire. The solar park will be an important part of the LEO trials enabling us to demonstrate the potential a smart and co-ordinated use of local generation, storage, and demand has in decarbonising the energy system as a whole. Find out more
Strengthening partnerships – Project LEO has been working with the Zero Carbon Oxford Partnership (ZCOP), who committed in its net zero roadmap to understand more about energy flexibility and how their partner organisations could get involved. This collaboration provided an excellent opportunity for Project LEO to engage with ZCOP organisations about the trials. The Project LEO team ran a workshop for ZCOP organisations on energy flexibility, which led to high levels of engagement about the project and the trials, and resulted in several organisations contacting Project LEO for individual follow up talks.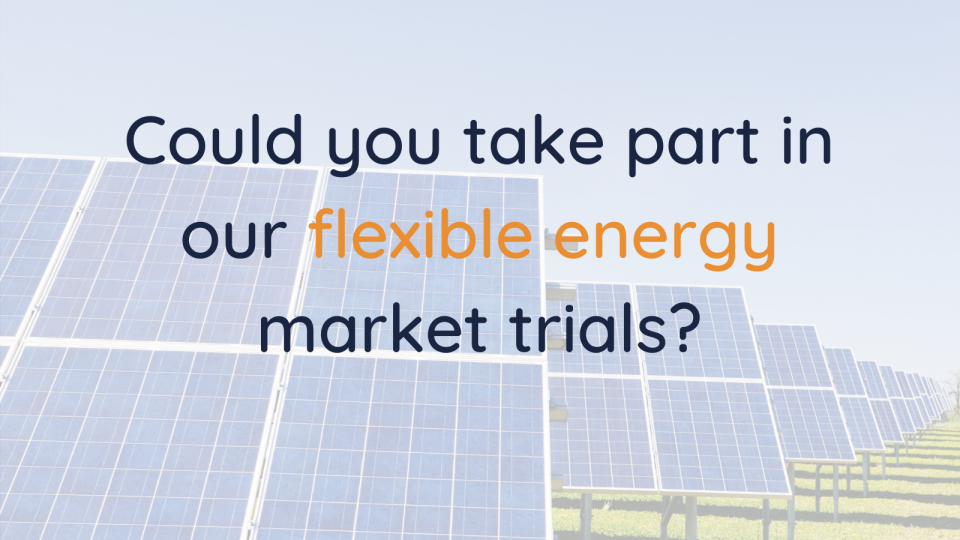 Technology
Project LEO is of course exploring the technological changes that need to take place to enable a shift to a zero carbon energy system. Most recently we've
Learned what needs to happen to make certain energy assets 'flex ready' and what we need to do to help this process.
Developed our understanding of about which assets are suited to supplying which energy flexibility services.
Installed new technology to help transition to net zero at the grid edge. The project installed over 80 low-voltage monitors throughout Oxfordshire. The monitors will alert SSEN to changing levels of demand in real time and assist knowing how to best target investment in energy infrastructure. Find out more
Testing forecasting and baselining tools – working closely with the SSEN TRANSITION project we are delivering trial versions of operational forecasting and baselining tools to support flexibility markets.
Talking to people and telling our story
If we are to meet our net zero targets, we need to engage with people and put communities at the heart of the energy transition. This year we've made great strides in this area, including:
Explaining flexibility services – we know that explaining flexibility and flexibility services can be a tricky business. In LEO we want to make sure our language around these somewhat complex issues is as clear as it can be. We launched our plainer English definitions, including our animations, on our website in June.
Increasing participation – We've been engaging people through our Smart and Fair Neighbourhood (SFN) trials. In these projects we are working with five varied communities on how flexibility can sit at the heart of a fair energy transition. In April the Low Carbon Hub ran the first SFN get-together to bring together all the trial members to discuss aims and progress in these innovative trials.
Sharing our progress – by launching a new website to better tell the energy challenge story and the approach LEO is taking to accelerate our shift to net zero energy system.
LEO recognised
We were really pleased that Project LEO appeared in lots of external events and news reports over the past year. Of particular note was our inclusion at the global climate conference, COP26 in Glasgow in November.
In October the 'Road the Renewables' bus tour celebrated LEO innovation – it stopped off in Oxford on its way up to COP26. Find out more.
COP26 – Project LEO had a good presence at COP26 with key senior industry leaders across the world showing awareness of what we are doing in Oxfordshire. There was the launch of the International Community of Local Smart Grids at a Blue Zone event and a series of workshops looking at how to achieve a just transition to net zero. Read more about all of these events.
Key climate reports and partnerships
There were a couple of key reports and partnerships established that directly relate to LEO:
A new report by one of LEO's key partners, the University of Oxford's Environmental Change Institute (ECI), challenged Oxfordshire's key decision makers to embrace a number of new recommendations, aimed at supporting the county's drive towards a zero-carbon future. Find out more.
Zero Carbon Oxford Partnership (ZCOP) launched – A partnership of Oxford's largest and most significant organisations, including a number of the Project LEO consortium, came together to collaborate on carbon reduction and tackle the climate emergency. Find out more.
Mapping and data
We know that data and digitalisation will be crucial to the future energy system. We've made significant steps in this area, including:
Development of the People's Power Station 2.0 by Low Carbon Hub – work that will pave the way for the future by looking at how data, digitalisation and smart technology can help create smart local energy systems. 
Development of the LEMAP tool, led by a team at Oxford Brookes University is helping us understand the best way for communities to become net zero. 
There has also been noticeable increase in increase in local area energy mapping as a way of delivering smart local energy systems.  
---
There's lot of other things we could mention, not least SSEN working with a Digital Apprentice, Emily Smith, to work on the LEO project, illustrating how we can start developing the next generation of analytical thinkers to take us through the energy transition.
In recognition of the huge scope of the programme, in 2021 we also received an extension from our funders UKRI which will see us take the project forward in running flexibility market trials.
The success of innovative smart local systems will be key to the UK's transition to clean energy use, so it has been rewarding to see the projects we have supported, such as Project LEO, raise the bar on the industry's progress towards these goals. We have been impressed by the Project LEO team's development of thqueir concept and their agile approach to testing and evaluating progress.

Rob Saunders, Challenge Director, 'Prospering from the Energy Revolution', UK Research and Innovation.
There's been leaps made in all areas of LEO – technical, social, and commercial – all helping us better understand how to transition to a net zero energy system.
We're looking forward to what 2022 will deliver.
Publication date;
14th January 2022