What is the grid edge and why is it important?
What is the grid edge and why is it important?
In Project LEO we are focused on understanding how flexibility at the 'grid edge' – where energy is put to use – can help us reach our net zero carbon ambitions as well as bring value to people, communities, and the energy network.
What is the grid edge?
The grid edge refers to the 'edge' of the electricity network, the point at which we connect to the network and electricity reaches our homes and businesses. It's also called the 'low voltage' network, where the massive pylons, cables, and substations that make up the physical infrastructure of our energy system finally reach us. And for a long time, our interaction with the grid edge hasn't changed all that much.
But times are changing. Increasingly we are not only using electricity in our homes and businesses, but also generating power there too. And the way we're using electricity is also changing. In response to the climate emergency people want to make changes where they can, and for some this can mean installing solar panels on their roof, using a domestic battery, or switching to an electric car or heating system. This is all happening at the grid edge, the local level, where we live and work.
Why is it important?
What happens at the grid edge is really important because collectively these individual, small changes could have a huge impact. These changes are already well underway, so the way we manage the electricity system needs a different approach. As we decarbonise our lives, the take up of millions of electric vehicles and electric heat technologies, will potentially double our demand for electricity. This will have a significant impact on the energy infrastructure.
'….by 2050 the ESO Future Energy Scenarios envisage as many as 8 million homes will actively manage their heat demand via heat pumps and thermal storage with further 2.4 million homes with storage heating, whilst residential electric vehicle (EV) charging infrastructure is anticipated to offer up to 38GW of flexibility.'

From Project LEO's white paper 'Inclusion of Small Assets at the Grid Edge'.
To accommodate this increased demand, we could add in more infrastructure, like pylons, cables and substations, which would be costly and disruptive to install. Or we could use the existing system in a smarter and more efficient way.
That's where flexibility comes in. How can we use the existing system more efficiently? Can flexibility at the grid edge reduce peaks in energy demand and improve the efficiency of the network? Read more about this in this blog post.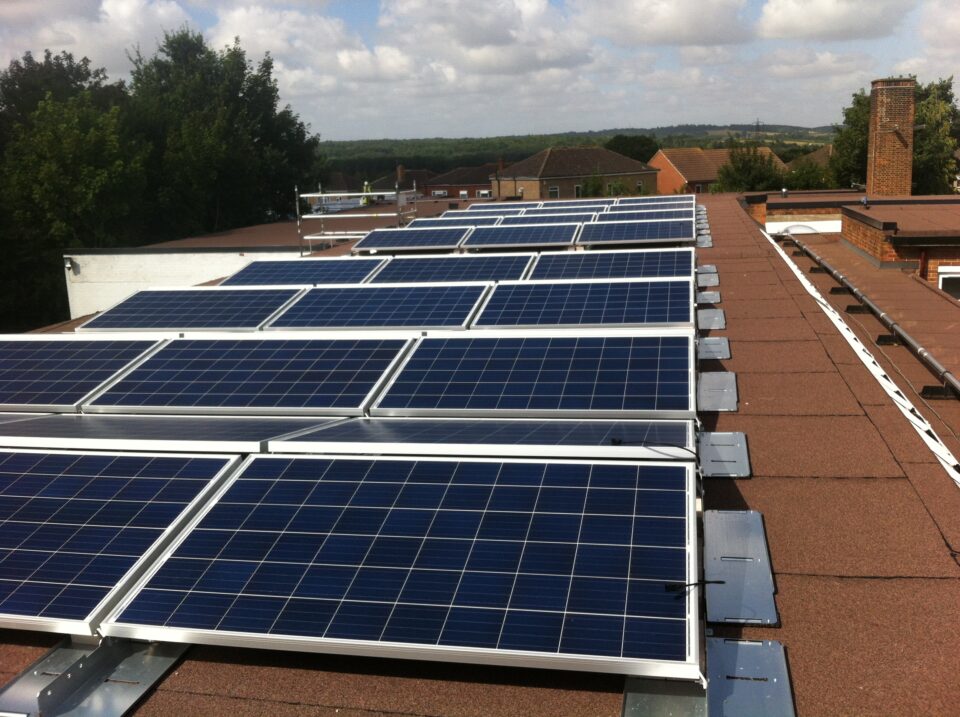 People – the heart of a clean energy transition
National Grid's Future Energy Scenarios (FES) state that if we are to meet our carbon reduction targets, we need 'hyper-local' action with community and household involvement. To deliver the zero carbon energy system that's desperately needed by our planet, we need everyone to be involved.
What happens at the grid edge, where we use and increasingly generate energy, will be crucial to the energy system of the near future.
The energy transition also gives people the opportunity to take a more active role in the energy system in way they haven't been able to before. For example, people could use smart appliances in their homes to take advantage of better electricity prices, such as charging their electric cars when its cheaper to do so. Individuals may also be in a position to provide flexibility to the network, such as through their solar panels, batteries or heat pumps.
This is all change that's happening right now.
Will the energy transition be fair?
Linked to people's increased involvement in the energy system is the issue of energy equity and ensuring that no one is left behind in the transition.
All these exciting new developments mean our new system might have EVs, heat pumps, flexible energy generation assets that can make money for, or at least offer savings to, a household. But what about the people who can't afford this? Or don't want to be involved?
We need to ensure that the system can benefit everyone and not just a select few. You can read more about our approach to energy equity needs in our paper 'Developing an Ethical Framework for local energy approaches'.
What is Project LEO doing?
We are working with five communities in our 'Smart and Fair Neighbourhood' trials to help us understand how people and communities can benefit from the transition to a net zero energy system.
We are testing various flexibility services and approaches, exploring how smart technology and new commercial models can create opportunities in a local energy marketplace and help us to understand how to do this in an equitable and fair way for everyone.
You can read more about the trials on our website.
We're just at the beginning of these trials and we look forward to all the learning that will come from them to ensure we put people at the heart of the energy transition.
Publication date;
27th September 2021