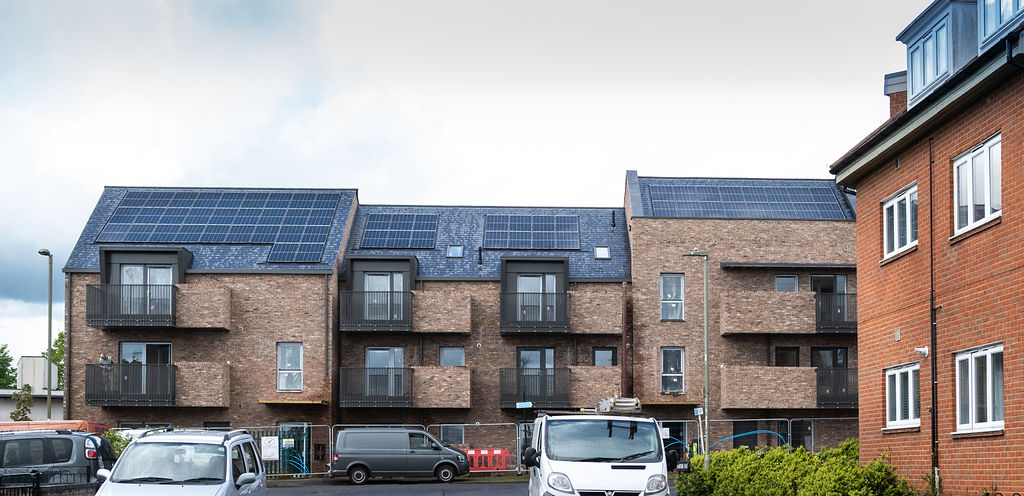 Rose Hill
Smart and Fair Neighbourhood Trial
The Rose Hill Smart and Fair Neighbourhood trial seeks to understand how flexibility services at the 'grid edge' – where we use energy in our homes and businesses – could potentially help a community move to net zero carbon in a way that's fair, equitable, and inclusive.
Background
Rose Hill is a largely residential community in the south-east of Oxford. It is a diverse community, with a rich mix of housing tenures (home owners, council tenants, private renters and housing association tenants). Parts of the estate are in the most 20% deprived nationally, and in the worst 10% for child poverty and poverty amongst older people. Some people experience fuel poverty. Few residents own an electric car (and there are no on-street changing points); quite a few houses are fitted with solar PV, however, following a range of local initiatives.
Within Rose Hill, LEO partners and other organisations already own a number of what we call 'energy assets'. These include:
Solar PV array and EV charging point at Rose Hill Community Centre (Oxford City Council)
Solar PV arrays on private and social housing in the area (various owners)
Solar PV array and a battery at Rose Hill Primary School (Low Carbon Hub, with LEO helping fund the battery)
Solar PV arrays at two new residential social housing developments for the City Council (Low Carbon Hub for one and Low Carbon Hub managing the operation for Oxford City Council for the other, with LEO helping fund the PV).
The local group Rose Hill and Iffley Low Carbon (RHILC) has a strong track record in delivering community-led low carbon activity. Its ambition is for Rose Hill to become the first Zero Carbon Estate in the country.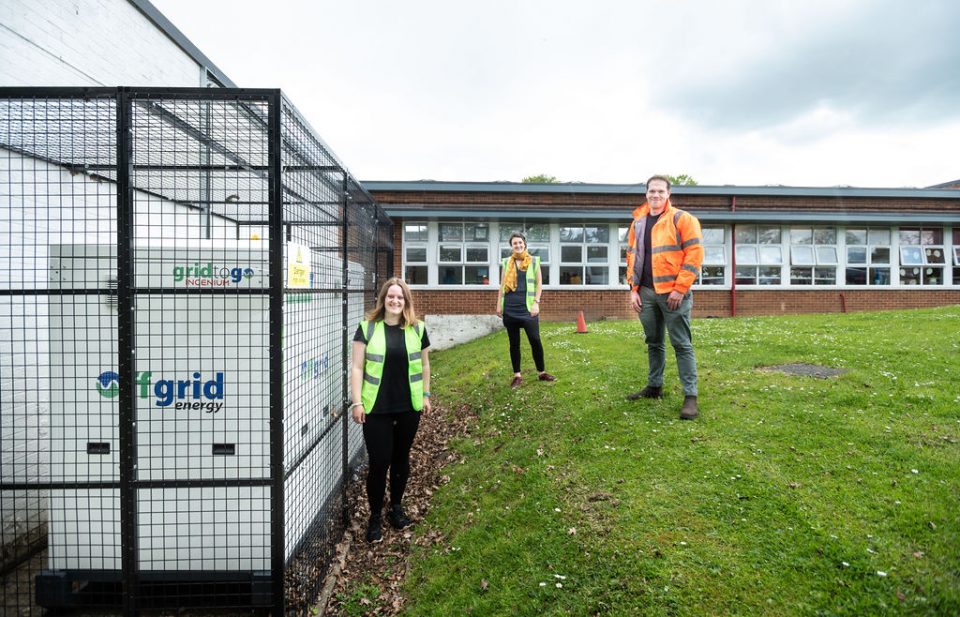 Aims of the trial
The trial aims to explore the potential for flexibility services to help a community with areas of deprivation to make progress towards its desire to become a net zero carbon estate, in a way that is fair, inclusive, and equitable.
Through this trial we also want to understand what role domestic energy demand may be able to play in the bigger picture of the energy system in Rose Hill.
Behavioural change is seen (see our Ethical Framework Report) as key to the UK being able to reach net zero carbon by 2050. We want to learn as much as we can about what the barriers might be to participating in a flexibility service in the near future, as our electricity system changes. By trialling in a real-world scenario, we hope to identify ways we can overcome these barriers in order to benefit everyone.
What we hope to learn
We're looking to answer several questions through this trial:
How can a better understanding of local energy systems and the role of flexibility services support a community in developing a zero-carbon roadmap?
How much potential flexibility can a diverse community such as Rose Hill offer to the energy system?
How can we find ways of involving those with the least flexibility potential and ensuring they benefit too? For example, through the use of smart energy tariffs that reward electricity use at different times.
How can access to better data analysis and information help energy asset owners and communities develop effective energy strategies? For example, could technology allow automatic control of energy assets to deliver flexibility without the need for manual control? And what are the data and privacy implications?
We will learn if enough social, environmental, and financial value can be demonstrated for all stakeholders to make this kind of approach replicable in future outside of a trial setting.
How we plan to go about the trial
This trial is cutting edge, innovative work. Our approach is to start with small groups, learn as we go and then build on our experience.
Depending on how our smaller trials go, we plan to:
Improve on them if what we have tried works in principle and widen the trial to more groups
Understand why it did not work (if it doesn't) and feed that learning back into Project LEO.
How will the trial work
The Smart and Fair Neighbourhood Trial in Rose Hill includes three different pieces of work that will run alongside each other.
1. Future energy scenarios and a local roadmap to net zero
Local Area Energy Mapping (LEMAP) is a tool being developed by Oxford Brookes University to allow residents and others to see visually the energy flows in their local area. Professor Rajat Gupta and his team are working with Project LEO to test and refine this new tool, starting with Rose Hill.
LEMAP is designed to enable local area energy planning, or a 'roadmap' for the best options in a local area to reach net zero. Testing LEMAP will be done in different steps:
Understand the existing situation affecting the energy system, using data from official existing sources
Check and supplement this with local information using participatory, community mapping – this will include a survey for those in the community who want to take part in this part of the trial
Try out different scenarios to understand local options for reaching net zero by 2050 – for example, how flexibility, as well as other strategies such as energy demand reduction and storage, could reduce the local carbon footprint and enable more renewable generation without costly upgrades to the electricity network.
2. Flexible control of larger 'energy assets'
Rose Hill already has a number of energy assets, as shown above. This element of the trial will work with those owning or hosting solar PV and bigger batteries in the area. The aim is to test how these energy assets can be used to provide flexibility, including balancing generation and demand with the help of storage.
For example, as part of Project LEO the Low Carbon Hub has already installed a battery at Rose Hill Primary School. This is to test if the school can make better use out of the green electricity produced by the solar PV panels on its roof, by storing it and releasing it at different times of the day when it's needed. If this works, then it may be a solution for other schools or similar energy users with solar PV on their roofs.
An important part of this piece of work is to look into smart systems to help make the most of using energy flexibly. Low Carbon Hub will test how a new virtual tool, called 'People's Power Station 2.0', may help 'control' assets to automatically deliver flexibility without the need for individuals to press switches. This could mean that more existing solar PV can become part of the smart energy system of the future – and easily.
3. Opportunities for everyone to be part of the future energy system
Two of the larger solar PV installations in Rose Hill, on the new housing developments, have been part-funded by Project LEO. These will be installed by the Low Carbon Hub, who will own and manage one and also manage the other on behalf of Oxford City Council.
The trial is looking at ways residents can benefit from the solar panels on their roofs, by using electricity at the time when they are generating the most energy.
We also hope to find out both what motivates people and what are the barriers to people taking part in the flexible energy system of the future.
This part of the trial includes:
Developing a partnership model where residents of the flats can benefit from shared rooftop solar PV owned by their landlords or another third party (like the Low Carbon Hub)
Partnering with an energy supplier, Co-operative Energy, to develop an electricity tariff for residents of the new flats that rewards them for 'flexing' their use of electricity – meaning, for example, they could save money on their energy bills if they use it at certain times of day, such as turning the washing machine on when the sun is shining
Identifying issues that might prevent replication of this approach, e.g., barriers for organisations and residents, access to and ownership of data or of energy assets.
We hope this learning will open up a way for those living in flats or those who don't own an electric vehicle, for example, could still be part of the flexible energy system of the future.
Who is involved
Every Smart and Fair Neighbourhood trial has a local steering group to guide the project. This group works closely with the Low Carbon Hub, independent advisors and LEO partners who are delivering the trial. The steering group for Rose Hill is made up of three members from local low carbon group Rose Hill and Iffley Low Carbon and a local City Councillor.