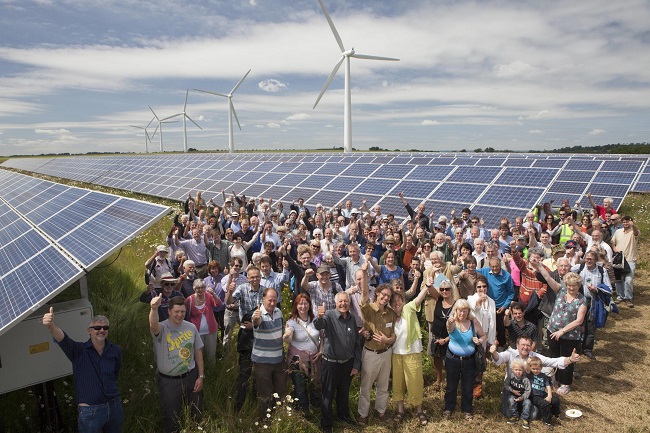 Westmills
Smart and Fair Neighbourhood Trial
This smart and fair neighbourhood trial is looking at how the combined Westmill solar and wind farms, along with potential battery storage, could enable participation in local flexibility markets.
The project will also investigate the opportunities for commercial innovation relating to community investment in a large-scale battery project and community led leadership in a zero carbon local energy system.
Background
The Westmill site, at Colleymore Farm in Oxfordshire, is home to the UK's first community-owned solar and wind farms. In addition to the existing wind and solar generation, outline planning for a battery on the site is also in place.
Westmill Solar and Wind Co-ops pass on community benefit funding to a charity, Westmill Sustainable Energy Trust (WeSET), for educational work, local energy conservation and renewable energy initiatives. A Smart Grid CIC has been established to progress a storage facility development and together these four make up 'the Westmills'.
Being among the first community-owned schemes in the UK, the Co-operatives have a long established and engaged membership of approximately 3,000 members between them.
The Westmill Co-operatives started out to make green energy, now they want to shape how it is used and the relationship energy users have with their energy system in order to reap the benefits for our local and member communities.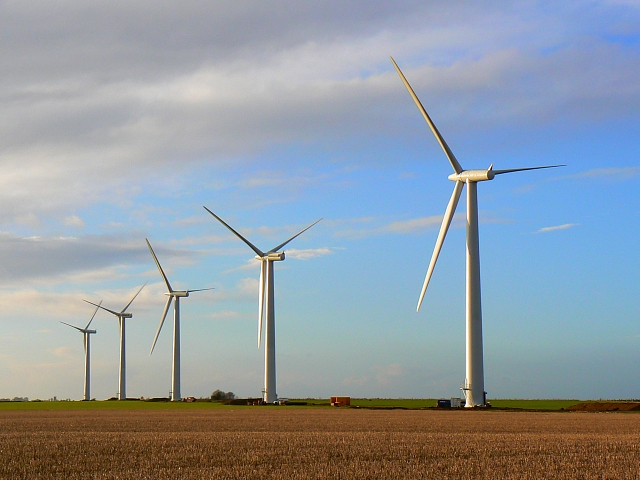 Aims of the trial
The original goal of the two co-ops was to help decarbonise the energy system. This still holds true, but the focus has now evolved from simply generating clean energy to influencing the efficient, effective and smart use of this energy.
This project is in its early stages, but some potential project aims are emerging. The trial hopes to:
Work out what flexibility services the Westmill assets and a potential battery could provide to the network.
Work out potential business models for electricity storage options on site.
Work out how local and membership communities can take part in flexibility services.
Work out how Westmill site can help to meet local energy needs by matching local generation with local demand.
What we hope to learn
We hope the Westmills SFN trial will give us a better understanding of how renewable energy assets within an engaged community could participate in flexibility markets.
As we are in planning stages of the project, these are some draft outcomes for the project. By the end of the project, we hope…
To have created a shared vision for local energy co-created and developed by the Westmills
Members and local community have been able to inform the share vision and have been part of the process to understand what their energy needs are and might be
The Westmills understand the part they can play in emerging flexibility markets and utilised this to shape the way electricity is generated, stored and distributed.
The business models for a storage facility have been identified.
Who is involved?
Representatives from the Westmill Solar and Wind Co-ops, Smart Grid and WeSET working alongside the Low Carbon Hub.