Where does LEO fit
SSEN will build on their Ofgem-funded TRANSITION project to demonstrate a neutral Market Integrator that will provide the data and information to allow the local energy market place that will be developed in Project LEO to function effectively whilst maintaining network integrity. It will also provide a process for SSEN to source flexibility services to manage network constraints.
Put simply: TRANSITION delivers the network management system to facilitate the market developed in Project LEO and allow value of such projects to be realised by the local communities.
Project LEO delivers a much larger number of participants than would otherwise be available allowing the outputs of TRANSITION to be more robust and impactful to network operators as they transition to DSO.
The diagram below illustrates how these two landmark and complimentary projects will operate.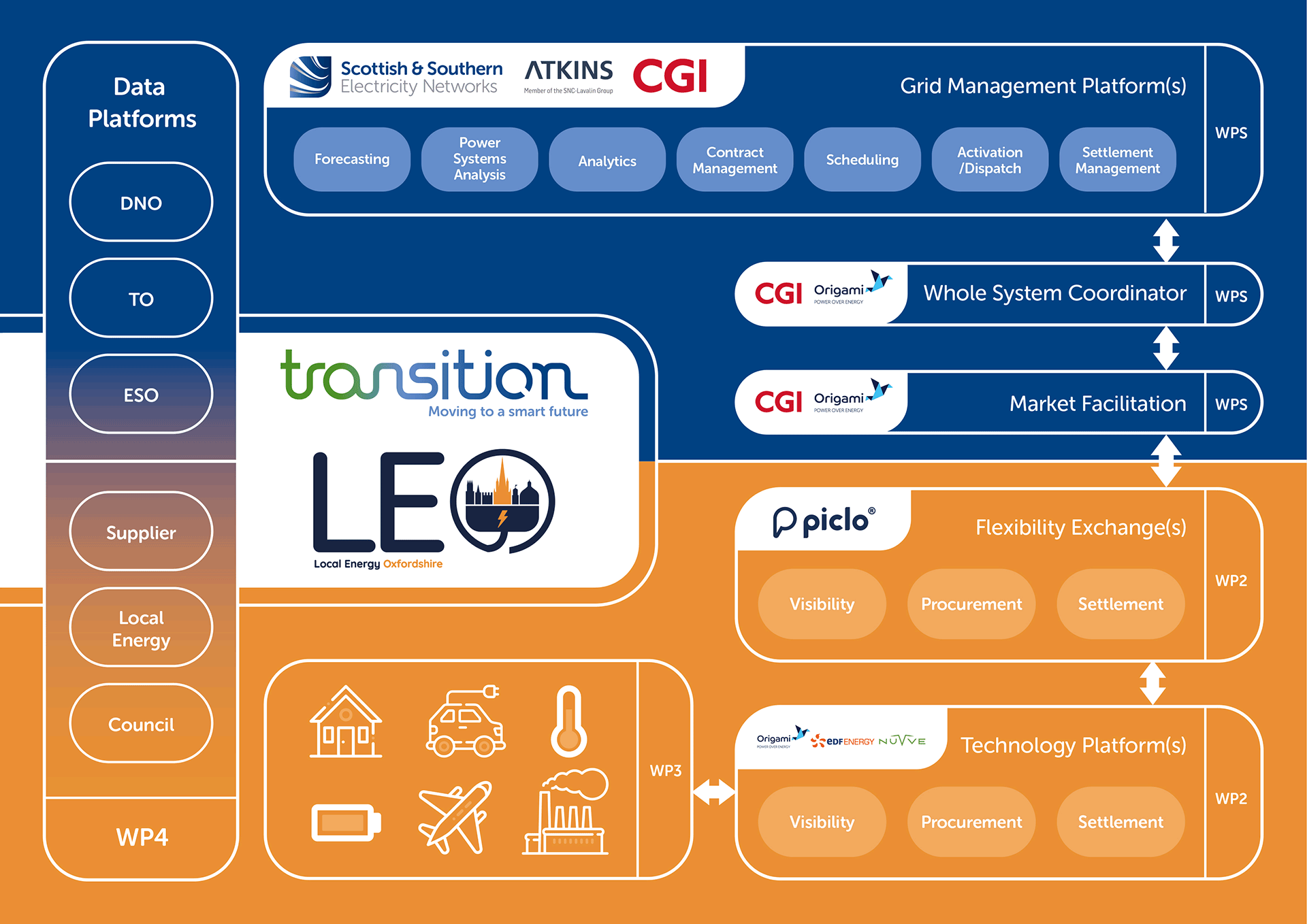 Download diagram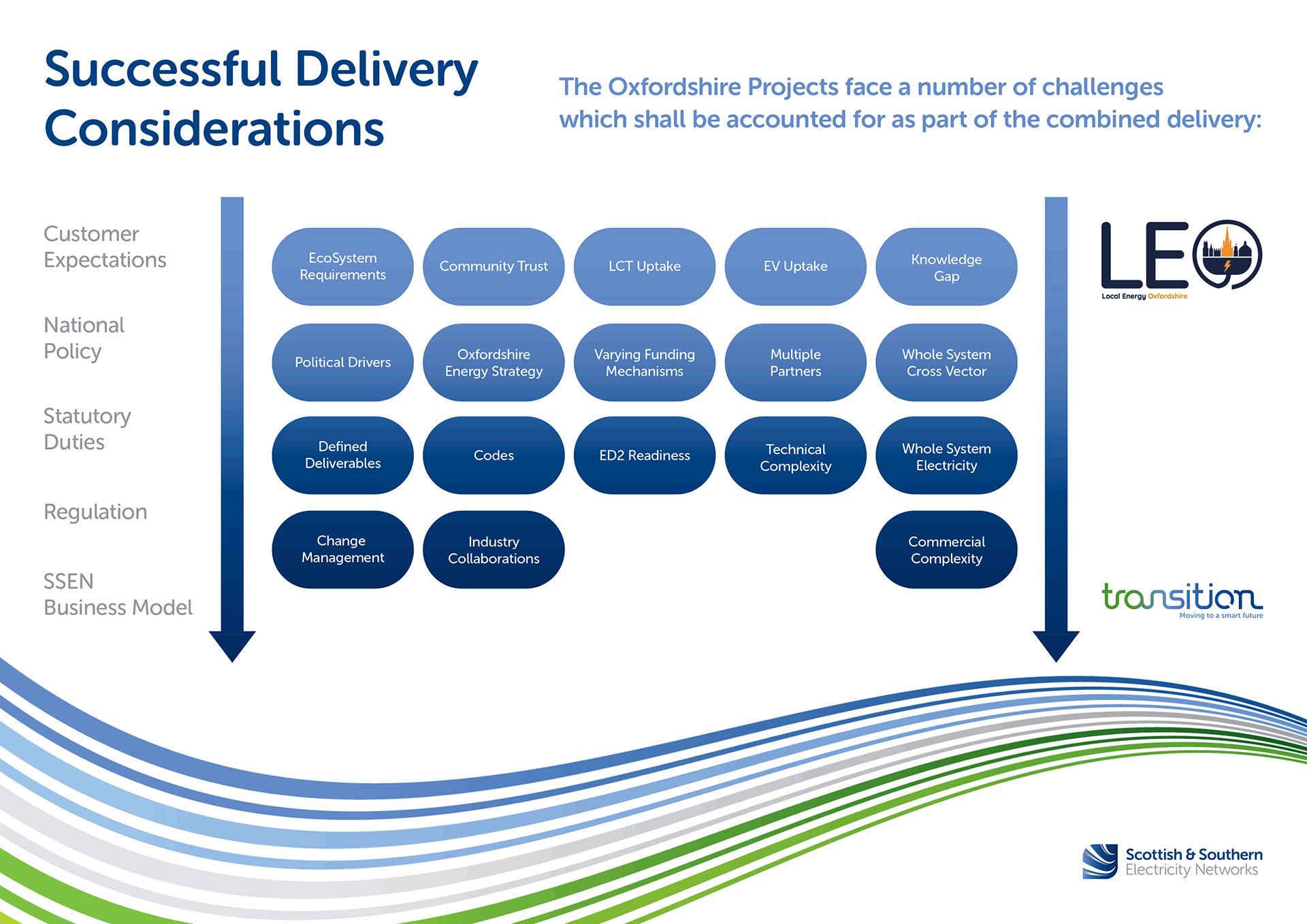 Download diagram