Great Big Green Week with Eynsham Smart & Fair Futures
Great Big Green Week with Eynsham Smart and Fair Futures
The last week of September was Great Big Green Week, a celebration of community action to tackle climate change. Transition Eynsham Area (GreenTEA), a low carbon community group and partner in the Eynsham Smart & Fair Futures LEO trial, ran a series of events to help local people address climate change.
Part of the event looked at the future energy system and the Smart & Fair Futures work so far within Project LEO.
People also heard from Scot Wheeler, University of Oxford, who did some pint-sized science explaining flexibility using beer. You can watch the video here.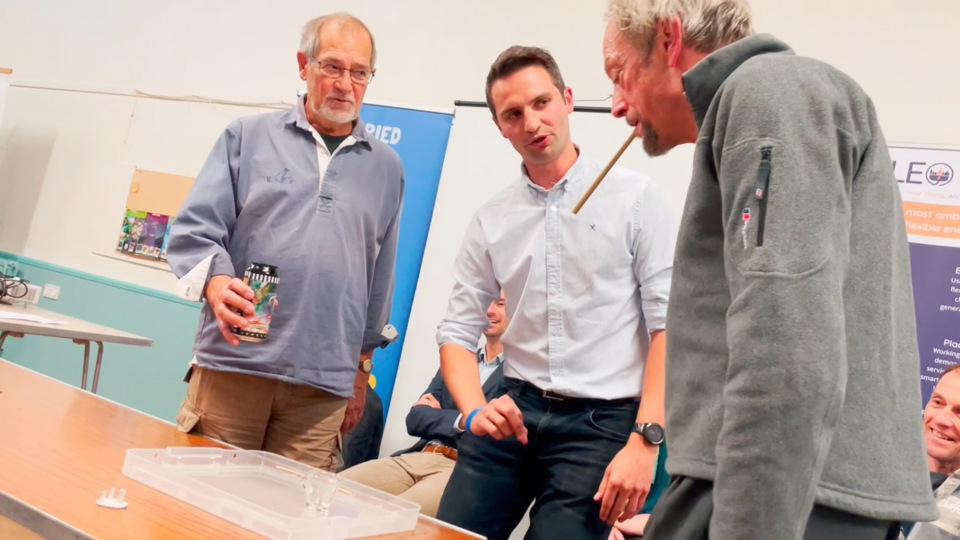 Smart and Fair Futures
GreenTEA, as part of Project LEO and with input from Energy Systems Catapult (ESC), are developing a Zero Carbon Energy Action Plan to complement the county-wide 'Pathways to a Zero Carbon Oxfordshire' report which has highlighted several pathways for the county to achieve a zero-carbon economy by 2050.
The developing energy action plan will be a key outcome of the Project LEO Smart & Fair Futures project, supported by LEO partner and local community energy organisation, Low Carbon Hub. It will cover the whole of the Eynsham Primary Substation area which includes the parishes of: Long Hanborough, Church Hanborough, Freeland, and South Leigh as well as Eynsham.
The project has been working with the community to develop and deliver the plan together. You can read more about the aims of the Smart & Fair Futures project here.
What follows are the initial draft findings from ESC. Please note that they are draft and as a result may differ from those in the final plan, which will also include other information and develop scenarios suitable for the Eynsham area in particular to reach net zero by 2050 at the latest.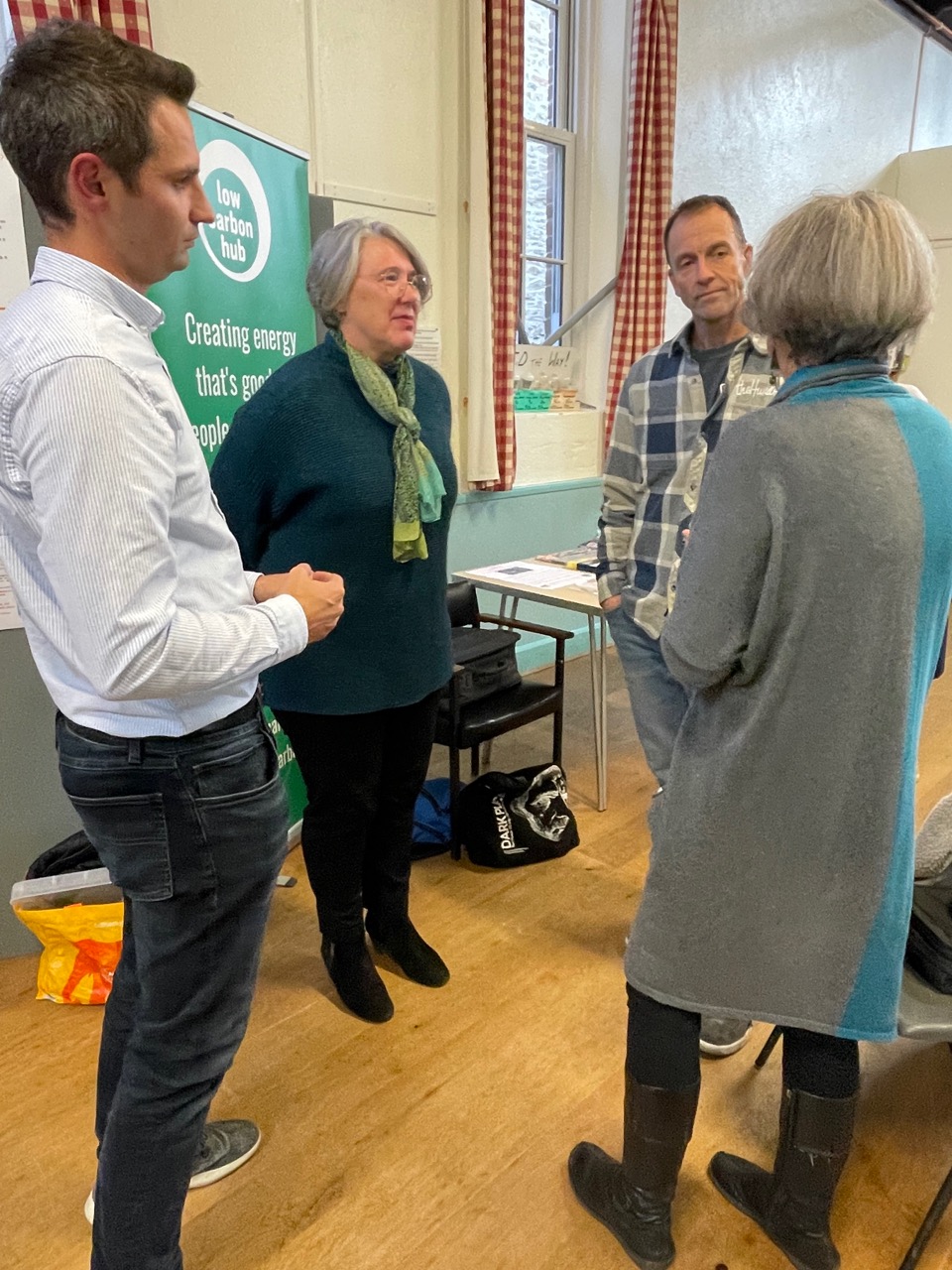 Energy in Our Homes
Fossil fuelled boilers account for 96% of the current heating systems in the Eynsham area. Around half of the homes in the Eynsham area could be suitable for retrofit or eco-renovation.
Almost 2,000 dwellings across the Eynsham area could benefit from simple energy efficiency measures such as cavity wall insulation, loft insulation and/or new windows with double or triple glazing. This could save around 6,700 MWh per year and 1,200 tonnes of CO2 and cost around £11.5 million to implement.
Solid wall insulation could be added to around 100 homes. This could save 303 MWh of energy per year and cost around £2.7 million.
Solar PV could be installed on around 2,100 domestic dwellings which would generate about 7,000 MWh of clean electricity per year. This would have a capital cost of approximately £10.5 million.
Solar PV could be installed on non-domestic buildings yielding a further 7,600 MWh of clean electricity per annum, at a capital cost of around £8 million.
Heating Our Homes – What are the sustainable options?
All new buildings and around 3,400 of the existing homes in the Eynsham area could be suitable to change from fossil fuel boilers to air source heat pumps.
The remaining 1,000 dwellings are typically larger and older with more external space making them more suitable for ground source heat pumps.
Hydrogen is unlikely to play a significant role in the decarbonisation of Eynsham. Conversion of gas networks to hydrogen is likely to be focussed on urban areas and heavy industry where the highest benefits can be realised.
The density of housing and heat demand across the Eynsham area makes a community heat network very unlikely to be financially viable.
Smaller shared heat sources could be used in a few discrete locations, e.g. a single large heat pump with multiple dwellings connected.
There are 260 homes that are off-gas in the Eynsham area.
Why not switch to an Electric Vehicle?
There are a total of 15 public EV charging points in the Eynsham area.
They have a combined capacity of just over 400kW, but under 1% of vehicles currently registered in the Eynsham area are plug-in EVs.
The total annual energy consumption from public EV charging could reach 0.66 GWh in 2030, and over 1 GWh in 2050.
Look out for more details of the Zero Carbon Energy Action Plan later in the year!
Publication date;
12th October 2022