The global climate conference in Glasgow closed last week and we're really pleased that our project – Local Energy Oxfordshire – was strongly represented.
Project LEO is proving that flexibility that at the grid edge can be a powerful strategy to accelerate the transition to a zero carbon energy system. From the Road to Renewables Bus Tour, to the UK Pavilion in the Blue Zone – COP26 provided the opportunity for LEO and its partners to take that message to the world.
Read our Focused Briefing to find out more.
---
Launch of the International Community of Local Smart Grids
Project LEO was well represented at the launch of the International Community of Local Smart Grids in a Blue Zone session at COP26 called Collaborating for Net Zero Networks: Building an International Community for Local Smart Grids.
The session included several LEO partners:
Chris Burchell (SSEN)
Malcolm McCulloch (University of Oxford)
Barbara Hammond (Low Carbon Hub)
The session covered how delivery of a net zero energy system will require significant change at a local level, with participatory smart grids helping people and communities maximise the benefit of renewable and flexible energy solutions. A theme very much at the core of Project LEO's work.
It explores how electricity networks, and the shift to smart grids, will be fundamental in achieving a secure, cost-effective, net zero future, and in realising the ambitions of COP26.
Read more about the event in the Briefing and you can catch up on the event, chaired by Laura Sandys here.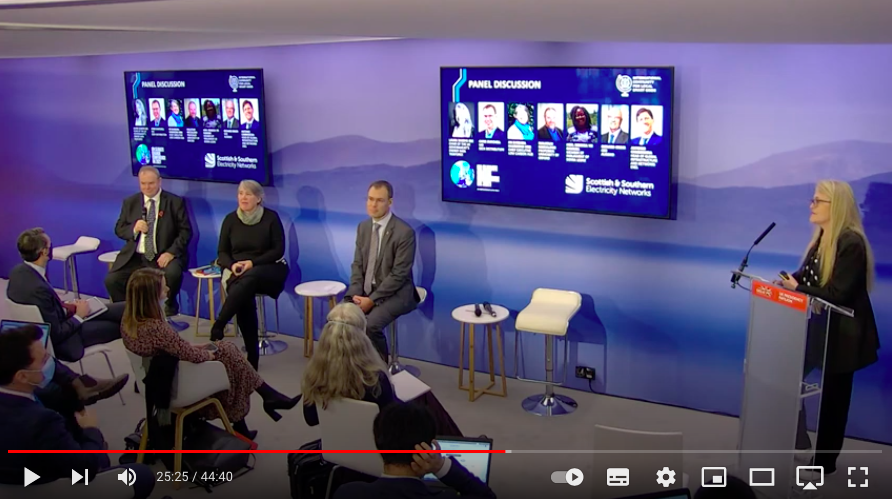 ---
A just and inclusive transition to net zero & communities, cars, and flexibility
Later that week at COP, on 4 November, there was a day of panel discussions (hosted by SSEN) all highly relevant to Project LEO's aims.
You can catch up on the sessions below.
Morning session: Ensuring a just and inclusive transition to net zero
This session highlighted the need for the net zero transition to be fair and inclusive for all and explored the theme of social justice in the future energy system. We covered our approach to a fair transition in our last Focused Briefing.
Afternoon session: Communities, Cars, and Flexibility
The afternoon session was a deeper look at three core areas of the future energy system. Three panel discussions including various members of the LEO partnership – Melanie Bryce (SSEN) Professor Rajat Gupta (Oxford Brookes University) and Dr Barbara Hammond MBE (Low Carbon Hub).
Catch up on the panels below:
How communities can coordinate and collaborate to play a more active role in the future energy system
Delivering infrastructure to support the decarbonisation of cars in a cost-effective and fair manner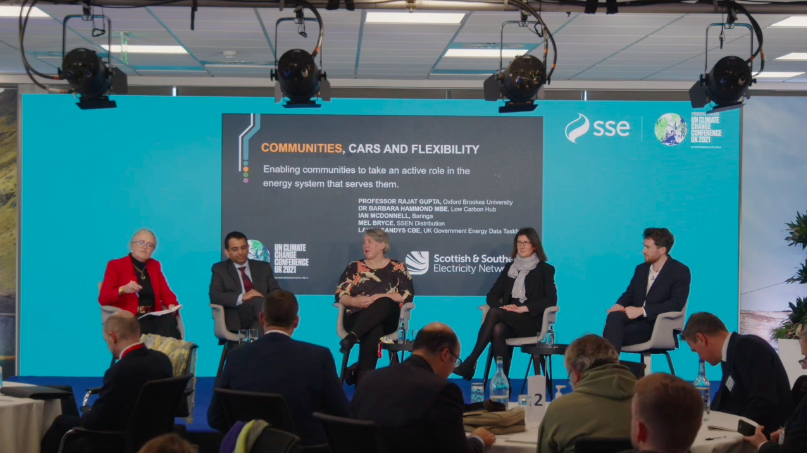 Publication date;
18th November 2021
Downloads