LEO Workstreams
Workpackage 1
SSEN will lead the programme management for Project LEO. This WP runs throughout all 3 years and includes input from all project partners. The project will be delivered in line with SSEN Large Capital Projects governance framework. This is a well-established process and has been used by SSEN to deliver many successful innovation projects including SAVE, NINES, New Thames Valley Vision, My Electric Avenue and the Aberdeen Hydrogen Bus Project.
This work package will also include establishing and managing the governance process for Project LEO (see below) as well as managing regular review meetings and the provision of project updates with Innovate UK.
The governance arrangements for the project are required to be robust to ensure the successful delivery of the project but have also been designed to allow representation from the broad range of stakeholders both internal and external to the project. An overview of the proposed Project LEO governance is shown below.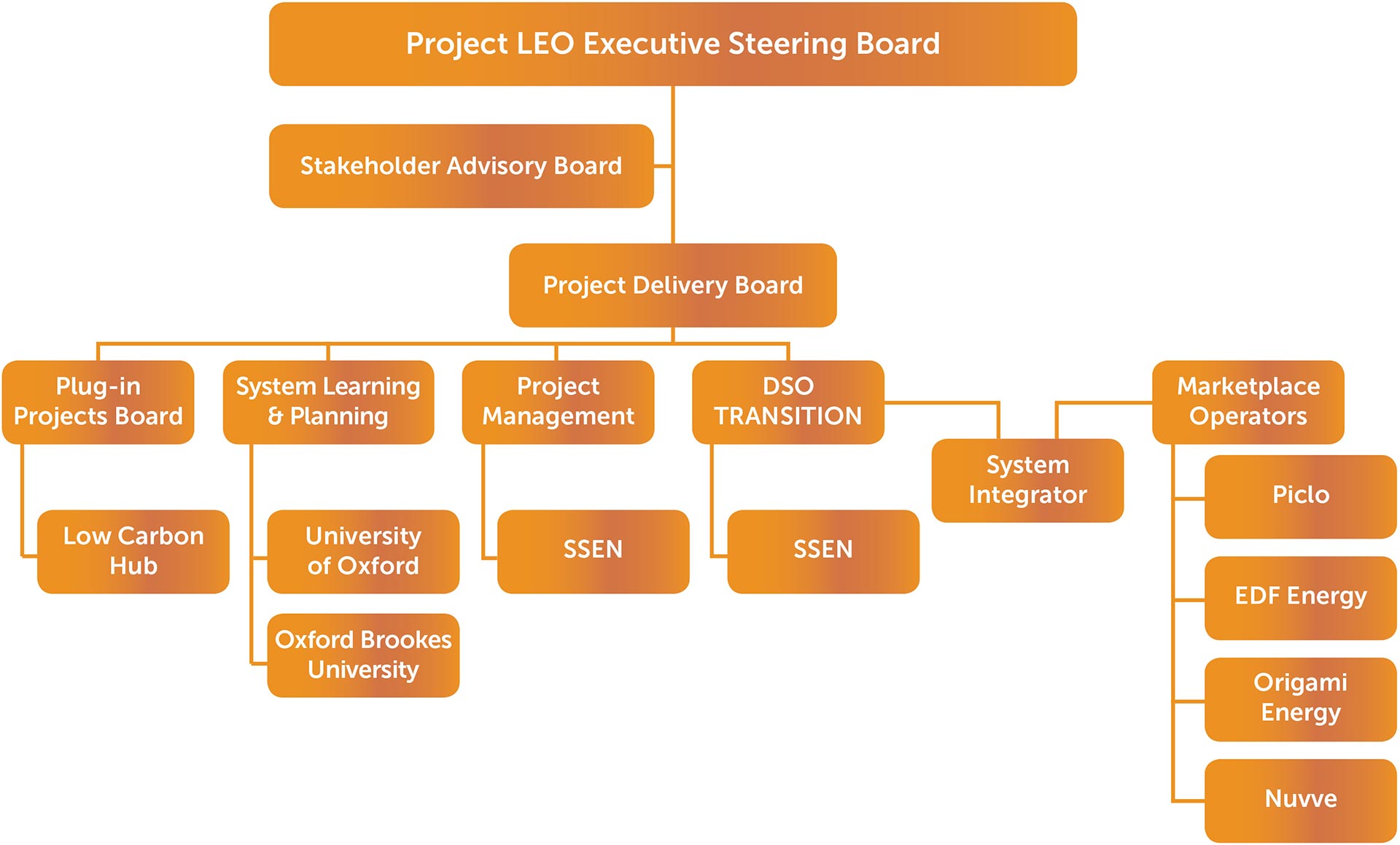 Download diagram