Road to Renewables COP26 bus tour kicks off in energy innovation centre of Oxford
Road to Renewables COP26 bus tour kicks off in energy innovation centre of Oxford
On Tuesday 19 October, the Project LEO team were delighted to welcome the COP26 bus to Oxfordshire to celebrate energy innovation.
The fully electric double decker bus arrived into Oxford city centre as the first stop of a two-week 'Road to Renewables' nationwide tour that will end in Glasgow ahead of the landmark COP26 summit starting at the end of October.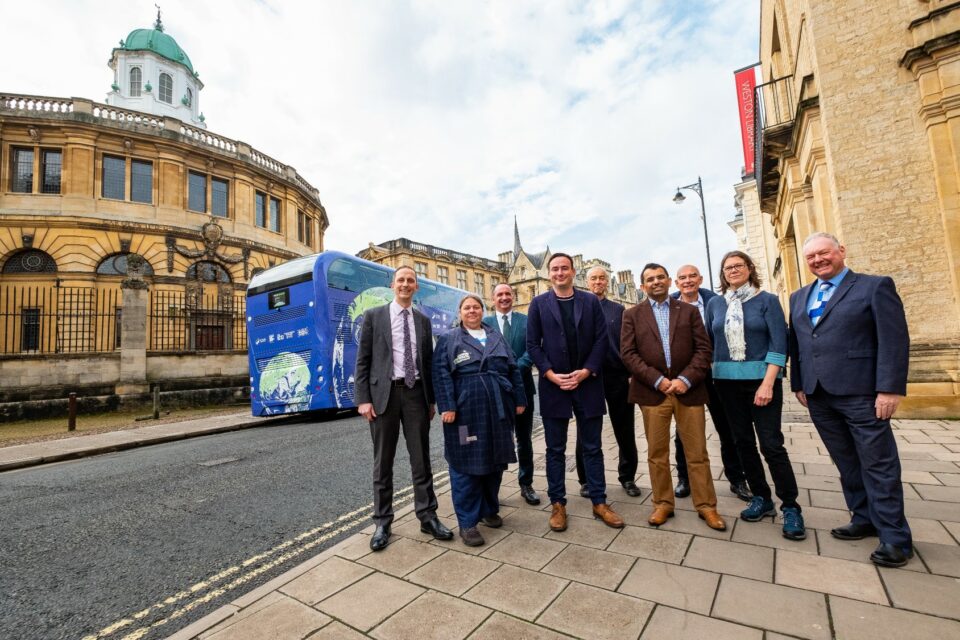 The bus showcased some of the most innovative energy projects across the UK, including Project LEO, celebrating our work in leading the transition to net zero energy system.
The COP-branded bus was welcomed into the city by representatives from Project LEO, Oxford City Council, Oxfordshire County Council, Oxford Bus Company, Oxford University, and Oxford Brookes University.
The electric bus stopped overnight at Oxford Bus Company's Cowley depot to charge up for the next stage of its journey. Oxford Bus Company's on-site batteries took part in the very first Project LEO trial, exploring how energy storage can benefit and operate within a local flexibility market.
The tour is organised by lead partner in LEO, SSE along with bus manufacturer Alexander Dennis.
You can track the bus's journey by following SSE Energy Solutions on Twitter and following #RoadToRenewables.
Publication date;
21st October 2021